I've had such a big sweet tooth today that I have yet to have something savoury yet... I think all I have eaten today is a big bowl of apple cinnamon oats, a tub of PBJ gelato, a smoothie bowl and a PBJ choc banana sandwich (wacky but epic combo). Knowing me, I'll probably wake up with the biggest savoury craving tomorrow though. But I went with my sweet tooth today and made some triple choc fudge slices, and I'm praying that this will last until Monday.
No-bake Triple Choc Protein Fudge Slice is made with bRaw Ultimate Plant Protein.
Ultimate Plant Protein is crafted from high quality, certified organic plant proteins with a blend of ancient grains and superfoods to nourish your body. Dairy and gluten free, vegan-friendly, plus fortified with digestive enzymes and amino acids, Ultimate Plant Protein provides a complete healthy nutritional solution.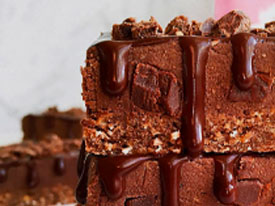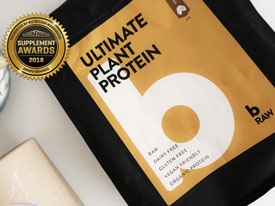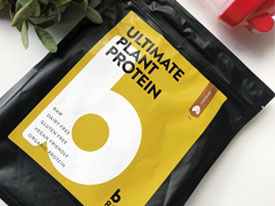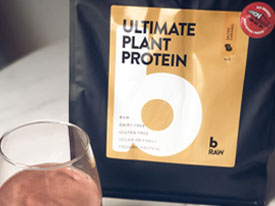 Step 1
Combine base ingredients in a bowl until a dough forms.
Step 2
Press dough firmly into a lined/silicon baking tin and refrigerate whilst making the filling.
Step 3
In a food processor, blend chickpeas, coconut cream and chocolate spread until smooth.
Step 4
Add cocoa powder, protein powder and sweetener into the food processor and blend (mixture will be very thick and will need to be stopped and scrapped from the side of the processor).
Step 5
Spread filling on top of the base and freeze for 1hr.
Step 6
Remove from freezer and slice before drizzling with chocolate spread (if the spread is too thick, microwave for 20 seconds).