You know the one thing I wish I had in my lunchbox when I was a child were those LCM Rice Krispie treats but my mum never bought them for me unfortunately (or maybe it was a good thing because they were full of sugar). It was the one thing that I would swap anything for in my lunch box but no one wanted my sad chicken ham and plastic cheese sandwich or fruit. These bars are so easy to make because they're no bake, take 5min to prep and are ready to be devoured in 30 minutes!
Caramel Rice Krispie Treats are made with bRaw Ultimate Plant Protein.
Ultimate Plant Protein is crafted with certified organic plant proteins, a blend of ancient grains, superfoods and fortified with digestive enzymes and amino acids to nourish the body. Ultimate Plant Protein provides a complete healthy nutritional solution. It's dairy and gluten-free, as well as vegan-friendly.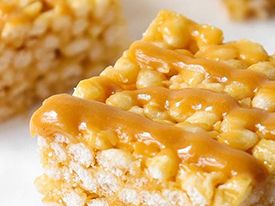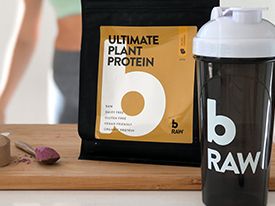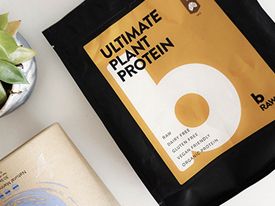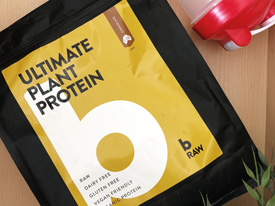 Step 1
In a saucepan, melt coconut oil and rice malt syrup and stir until combined
Step 2
Remove from heat and stir in protein powder. Whisk until smooth. Keep whisking whilst mixture cools (should start to thicken when removed from heat
Step 3
Add rice puff cereal into the caramel and mix thoroughly until rice puffs are covered in caramel
Step 4
Pour mixture into a tray lined with baking paper and press mixture evenly and firmly into tray
Step 5
Freeze for 30min or until solid
Step 6
Remove from the freezer, slice and enjoy! To store, keep in an airtight container in the fridge!