Take a well deserved break, with the BCAA Piña Colada Mocktail!
Even if you can't escape to chill by a pool right now, you can embrace the tropical vibes with a muscle-promoting drink that tastes great and supports your lean mass!
This protein-punch Piña Colada is lower in carbs, sugar and fats than the regular alcoholic version, and tastes just as good (or dare we say, even better!)
Here, you'll be using the Revive by Genetix Nutrition, an advanced BCAA (Branched-Chain Amino Acid) formula. Revive is sugar-free, mixes well and gives the perfect amount of pineapple sweetness for this drink! Developed with the optimal 2:1:1 ratio of BCAAs, it also includes Citrulline Malate, Taurine, Glutamine and an electrolyte blend to fuel your performance in and out of the gym.
Here's to less hangovers, and more aesthetic gains!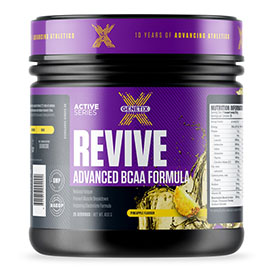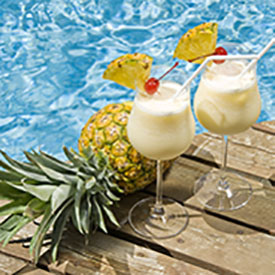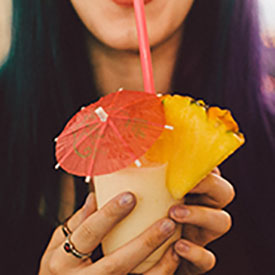 Step 1
Place all ingredients in a blender and blend until smooth.
Step 2
Add additional ice, sweetener or cream if desired
Step 3
Pour into glasses. For the added tropical vacay vibe - garnish with a wedge of fresh pineapple and/or a maraschino cherry!
Step 4
Sit back, chill out and enjoy immediately.