There's a party going on right here, a celebration to last throughout the year... So bring your protein and your sweet tooth too, and whip up a batch of these high-protein cupcakes ;)
For this recipe, we recommend the 100% Lean Whey by Genetix Nutrition (Vanilla Ice Cream). This protein is low sugar but provides a good amount of sweetness for this cupcake recipe. If you want to add extra sweetness, try maple syrup or rice malt syrup (or stevia for those wanting to keep it low sugar).
Celebrate life with these Birthday Cake Protein Cupcakes, designed to bring a bite of fun to your special events (or any day of the year!)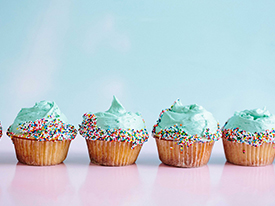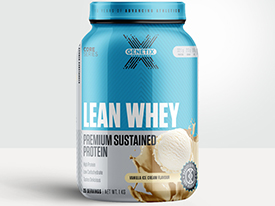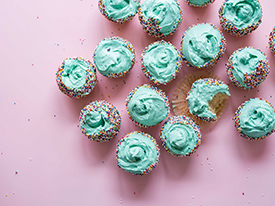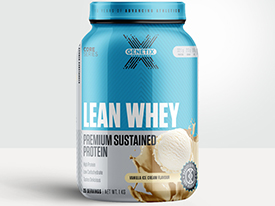 Step 1
Preheat your oven to 165 degrees Celsius
Step 2
Line a muffin tin with baking cups
Step 3
In a large bowl, mix together the dry ingredients
Step 4
Add in the wet ingredients, mixing well until completely smooth
Step 5
Add your sprinkles into the batter
Step 6
Place the batter into your baking cups as evenly as possible - each one should be approximately three quarters full
Step 7
Bake for around 20 minutes, checking around this point. If you pierce the cupcakes with a toothpick, it should come out clean
Step 8
Remove the cupcakes, letting them cool for at least ten minutes
Step 9
In a medium bowl, mix the ingredients for the frosting.
Step 10
Place the frosting into a resealable bag that has a corner cut off. That way, you can frost each cupcake with more precision. Alternatively, use a piping tool
Step 11
Enjoy with your celebrations!