Satisfy your cravings and get your shred on with this Blue Raspberry Chia Pudding recipe from our friends at Body Science!
It's made with the Blue Raspberry Hydroxyburn Shred Ultra by Body Science BSc, an innovative nutritional and herbal formula that is designed to help you reach your fat loss goals easier.
Get the metabolism and energy support you need, in the most delicious way! Using the Salted Caramel Clean Vegan by Body Science BSc, you'll have a well rounded protein snack that can leave you satisfied for hours, and take away your sweet cravings with the addition of healthy fats and natural sweeteners.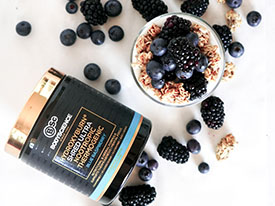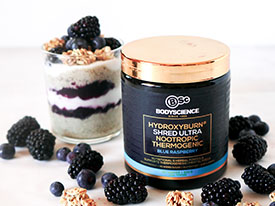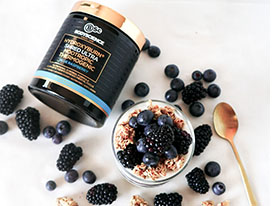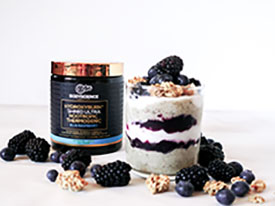 Step 1
Combine chia seeds, protein, Shred Ultra Blue Raspberry by BSC and almond milk in a bowl
Step 3
Remove from the fridge when chia seeds have formed a pudding like consistency
Step 4
Layer in a jar with coconut yoghurt, jam and top with fresh berries and granola.