Body Science is back again with a Bubblegum Grape Smoothie that will refresh your day, and your taste buds!
It's made with the Grape Hydroxyburn Shred Ultra by Body Science BSc: their new-look nutritional and herbal formula that is carefully combined to help you hit the shreds quicker!
Start your fat loss journey with this thirst-quenching, antioxidant-packed Bubblegum Grape Smoothie, perfect for your pre-workout energy boost!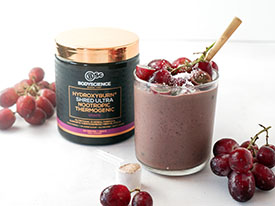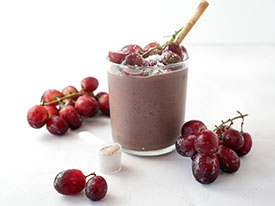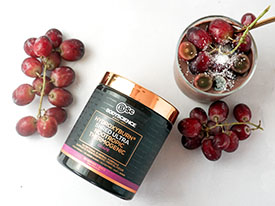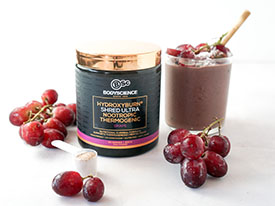 Step 1
Add all ingredients into a blender
Step 2
Blend until smooth and creamy
Step 3
Pour into a jar or cup of choice
Step 4
Optional: Top with more grapes and a sprinkle of coconut. Enjoy!