A couple of days ago, I got a new Ninja Foodi, and I, of course, the first thing I had to was to try out the bake/roast function. So yesterday I made some choc PBJ protein tarts and I think I may be making these every day because it only took 5min to bake in the Ninja Foodi. You can also bake it in the oven!
Choc PBJ Tart is made with bRaw Ultimate Plant Protein.
Ultimate Plant Protein is crafted with certified organic plant proteins, a blend of ancient grains, superfoods and fortified with digestive enzymes and amino acids to nourish the body. Ultimate Plant Protein provides a complete healthy nutritional solution. It's dairy and gluten-free, as well as vegan-friendly.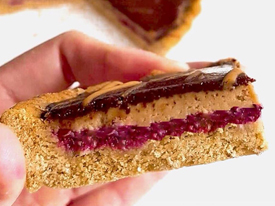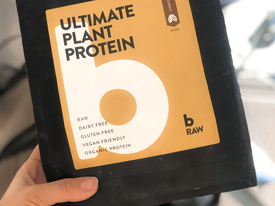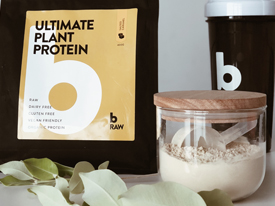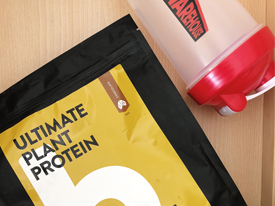 Step 1
Combine all base ingredients in a bowl and use hands to knead until dough forms.
Step 2
Divide dough into 2 and press into greased tart shells (layer will be thin, but base rises once cooked).
Step 3
Turn on Ninja Foodi and place rack inside. Place tart shells inside and bake/roast for 5min at 180C.
Step 4
While waiting for the tart base to cook, mix jam ingredients together in a bowl and set aside.
Step 5
In a seperate bowl, mix peanut butter layer ingredients until smooth (batter will be very thick).
Step 6
Remove tart tins from Ninja Foodi once time goes off and allow to cool completely before removing the tart from the tin (base will be very soft but hardens as it cools).
Step 7
Assemble by spreading jam over the cooled base, followed by peanut butter layer and then melted chocolate! Enjoy!