Choc Swirl Protein Banana Bread - Instead of going to a cafe today, I went home and baked this Choc Swirl Protein Banana Bread.
This delicious recipe features Ultimate Plant Protein by bRaw.
Ultimate Plant Protein is crafted from high quality, certified organic plant proteins with a blend of ancient grains and superfoods to nourish your body. Dairy and gluten free, vegan-friendly, plus fortified with digestive enzymes and amino acids, Ultimate Plant Protein provides a complete healthy nutritional solution.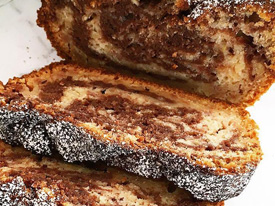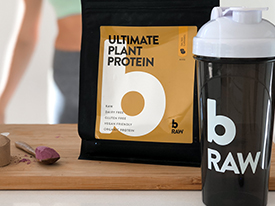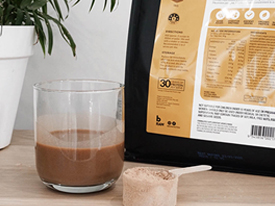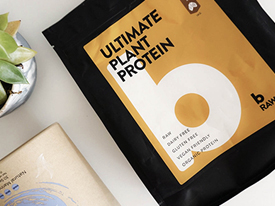 Step 1
Mix all ingredients together until smooth & divide mixture into half
Step 2
Add 1/4-1/3 cup cacao powder to one half (depending on how chocolately you want it - taste as you go)
Step 3
Pour both mixtures into a silicon/greased bread pan
Step 4
Cover with foil and bake at 175C for ~35-40min or until tooth pick comes out clean
Step 5
Allow to cool for 10min before removing from pan and cool completely before cutting