Devine Protein Pancakes - When I can't decide if I want to celebrate a productive day with brownies or pancakes... I have both.
This delicious recipe features Ultimate Plant Protein by bRaw.
Ultimate Plant Protein is crafted from high quality, certified organic plant proteins with a blend of ancient grains and superfoods to nourish your body. Dairy and gluten free, vegan-friendly, plus fortified with digestive enzymes and amino acids, Ultimate Plant Protein provides a complete healthy nutritional solution.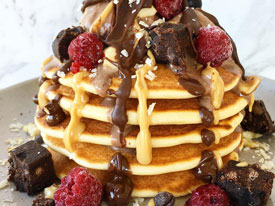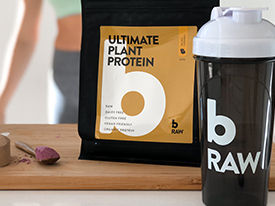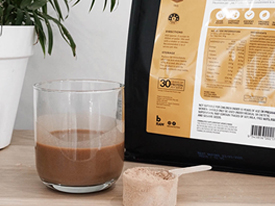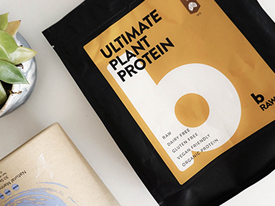 Step 1
Mix all ingredients together and fry each side until cooked
Step 2
Top with suggested ingredients or add your own