Does anyone else think that the cream is the best bit of the cookies? I always split the cookies in half, eat one biscuit before licking off the filling and then eating the last biscuit. Now I can savour the cream filling even longer because these cookies are double stuffed with filling and sandwiched between biscuits that are crunchy on the edges and chewy/soft baked on the inside! Double stuffed cookies are the only way to go.
Double Stuffed Choc Coconut Protein Cream Biscuits is made with bRaw Ultimate Plant Protein.
Ultimate Plant Protein is crafted from high quality, certified organic plant proteins with a blend of ancient grains and superfoods to nourish your body. Dairy and gluten free, vegan-friendly, plus fortified with digestive enzymes and amino acids, Ultimate Plant Protein provides a complete healthy nutritional solution.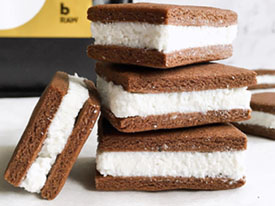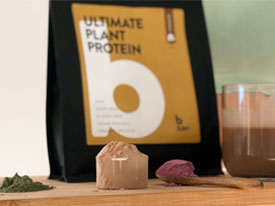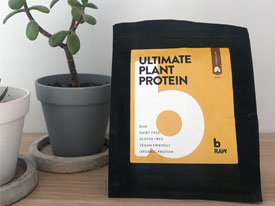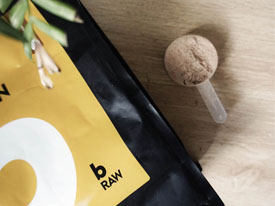 Step 1
Preheat oven to 180C.
Step 2
Combine cookie ingredients together in a bowl until a dough forms.
Step 3
Roll out dough into a 5-7mm sheet and cut desired cookie shapes.
Step 4
Bake for 6-7min and allow to cool completely.
Step 5
Combine icing ingredients in a bowl and sandwich between 2 cookies. Enjoy!