Indulge in beauty and bliss with this easy-as-pie collagen chocolate recipe! Made with the Genetix Marine Collagen+ in Chocolate Delight, you'll have a sensually beautifying treat that you can enjoy any time! Go on, you deserve it.
Each ingredient has been chosen for deliciousness and inner-glow properties
The Genetix Marine Collagen+ was carefully designed to support your beauty goals - with the bioactive marine collagen peptides, your body will soak up this delicious collagen with gusto, to nourish your skin, hair and nails. It's supported with the addition of B vitamins, vitamin A, vitamin C, vitamin D3 and vitamin E, plus magnesium and calcium, to support your inner radiance.
Cinnamon is a well-known antimicrobial beauty ingredient (that tastes amazing!) and goji berries are known for their super berry status. Fun fact: Pistachios contain one of the highest amounts of melatonin, which can assist to regulate your sleep-wake cycle, so you start to feel sleepy when you should! More beauty sleep, anyone?
Enjoy these euphorically tasty ingredients and for extra indulgence, practice with a mindfulness meditation so you savour every last bite!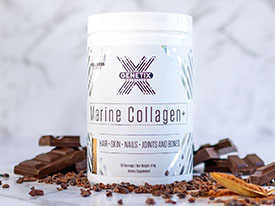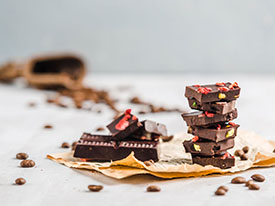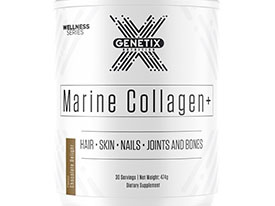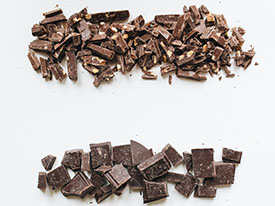 Step 1
Combine the melted cacao or coconut butter with the maple syrup until smooth
Step 2
Add the cacao powder and Genetix Marine Collagen+, vanilla extract, cinnamon and salt and whisk together so there are no clumps
Step 3
Adjust your mix until you reach your desired flavour - if you prefer something more sweet, add extra maple syrup! For the sake of consistency, don't go nuts
Step 4
Pour the mix into chocolate molds, mini cupcake liners or baking paper.
Step 5
Let it set in the fridge or freezer until it is solid, then enjoy! Keep the leftovers chilled in the refrigerator, or frozen