Have dessert for breakfast and make lean gains with these protein banana crepes!
Using the Lean Dessert by Genetix Nutrition Chef Series (Whipped Vanilla flavour), you'll have a protein treat that feels and tastes like a decadent dessert, made with body-goals-friendly ingredients.
This mouth-watering banana crepes recipe is high in protein and contains muscle-fuelling carbohydrates from bananas and rolled oats. Super low in fat, you can enjoy it any time, no matter if you're dieting or trying to pack on muscle!
Please note: The macros listed are for the main mixture, without the optional fillings (it's sweet enough on its own!). If you're looking for a macro-friendly alternative to melted chocolate, try combining PB+ Powdered Peanut Butter by Macro Mike (Devilish Dark Chocolate flavour) with coconut milk - it tastes great!
Make your mealtimes fun again. Fuel your fitness journey and satisfy your sweet tooth with this dessert-inspired, high-protein crepes recipe!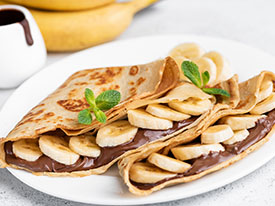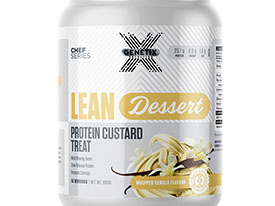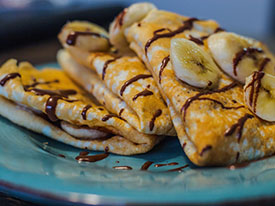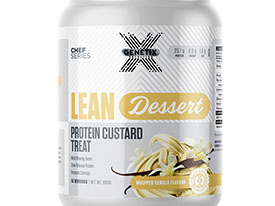 Step 1
Mix all ingredients together (minus filling) in a medium bowl
Step 2
Heat up a pan to a high setting and lightly cover with coconut oil spray
Step 3
Portion out 3 serves (or divide as desired)
Step 4
Pour the crepe mixture into the hot pan, flipping when it bubbles
Step 5
Remove the crepes from the pan and enjoy with optional fillings!