What could be better than a rich chocolate hug-in-a-mug with a collagen boost! Our friends at ATP Science know how to satisfy the sweet tooth and give us a gut-friendly, comforting recipe that is full of the good stuff - Hydrolysed Collagen Peptides!
In each serving, you'll find two scoops of the irresistible NoWay Hot Chocolate by ATP Science - a decadent Belgium chocolate hot chocolate with nourishing collagen and magnesium that'll have your body and mind feeling snug as a bug in a rug!
Note: If adding extras – halfway during cooking time add in optional extras by pushing into the semi-formed cake and return to cook.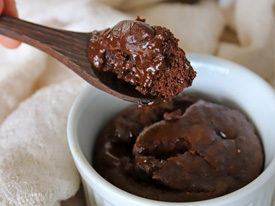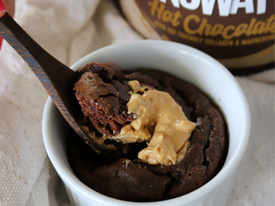 Step 1
Preheat the oven to 180C. Grease ramekin/mug with a small amount of coconut oil.
Step 2
In a small mixing bowl whisk egg and milk together. Add maple syrup, hot chocolate, almond meal, cacao powder, and baking powder (omit baking powder for microwave version).
Step 3
Pour into the prepared mug or ramekin and bake in the oven for 20 minutes or cook in the microwave for 1 min 30 secs.
Step 4
Remove from the oven/microwave and enjoy while warm!