When you want a quick dessert but end up taking 30 minutes to unnecessarily shape your peanut butter chocolate fudge slice into a pie shape. You can make this recipe and put it in a ramekin dish or mug - you definitely don't need to waste time shaping it into a pie shape as I did. I topped mine with peanut butter and chocolate sauce. Enjoy it!
No-Bake Choc PB Protein Slice is made with bRaw Ultimate Plant Protein.
Ultimate Plant Protein is crafted with certified organic plant proteins, a blend of ancient grains, superfoods and fortified with digestive enzymes and amino acids to nourish the body. Ultimate Plant Protein provides a complete healthy nutritional solution. It's dairy and gluten-free, as well as vegan-friendly.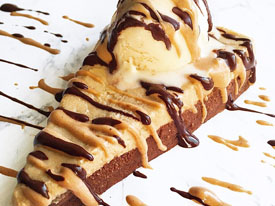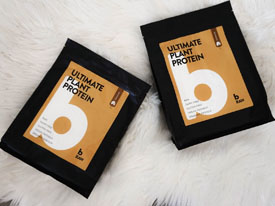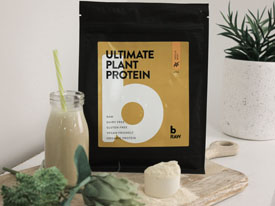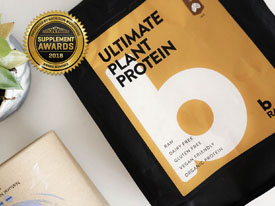 Step 1
Combine chocolate ingredients until a dough forms.
Step 2
Mould the dough into desired shape or place in a mug and refrigerate whilst making the PB layer.
Step 3
Combine PB layer ingredients and spread on top of the chocolate layer.
Step 4
Place in freezer for 10-15 min to set.
Step 5
Top with toppings and enjoy!
Note*
Amount of almond milk will depend on the type of protein used - best to add less at first to make sure dough isn't too wet.