Some days you just need a quick and easy recipe that doesn't require a million dishes and utensils after you finish cooking - like this banana bread recipe. I usually use store bought gluten-free self raising flour but you can make your own gluten-free self raising flour using rice flour, tapioca flour and gluten free self raising flour!
This One Bowl Gluten-free and Vegan Banana Bread recipe is made with bRaw Ultimate Plant Protein.
Ultimate Plant Protein is crafted with certified organic plant proteins, a blend of ancient grains, superfoods and fortified with digestive enzymes and amino acids to nourish the body. Ultimate Plant Protein provides a complete healthy nutritional solution. It's dairy and gluten-free, as well as vegan-friendly.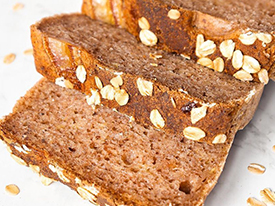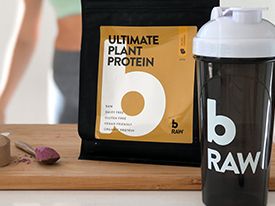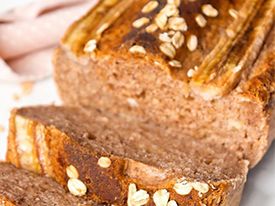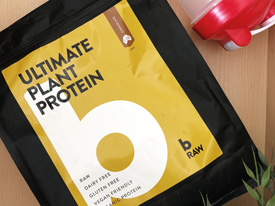 Step 1
Preheat oven to 170C
Step 2
Mash 300g of banana in a bowl before adding remaining ingredients (except 100g sliced banana) and mix until smooth
Step 3
Spoon batter into a lined baking tin and top with banana
Step 4
Bake for 50-55 min or until toothpick comes out clean
Step 5
Allow to cool before slicing and enjoy!