Here at NW HQ, we are embracing the Easter vibes (and a few too many chocolate eggs!). To celebrate, we've released a limited edition Lean Dessert by Genetix Nutrition Chef Series - CHOC GOLDEN CREME FLAVOUR!
Safe to say, our kitchen stash of this new flavour has disappeared quicker than the Easter bunny can run.
What can be better than the smell of freshly baked hot cross buns, with the scent of sweet bread and warming spices like cinnamon? Taking a bite into them and finding a Choc Golden Creme centre, of course!
If you feel like baking the world a better place, whip up a fresh batch of these paleo hot cross buns and enjoy with this sweet, creamy and lean protein boost!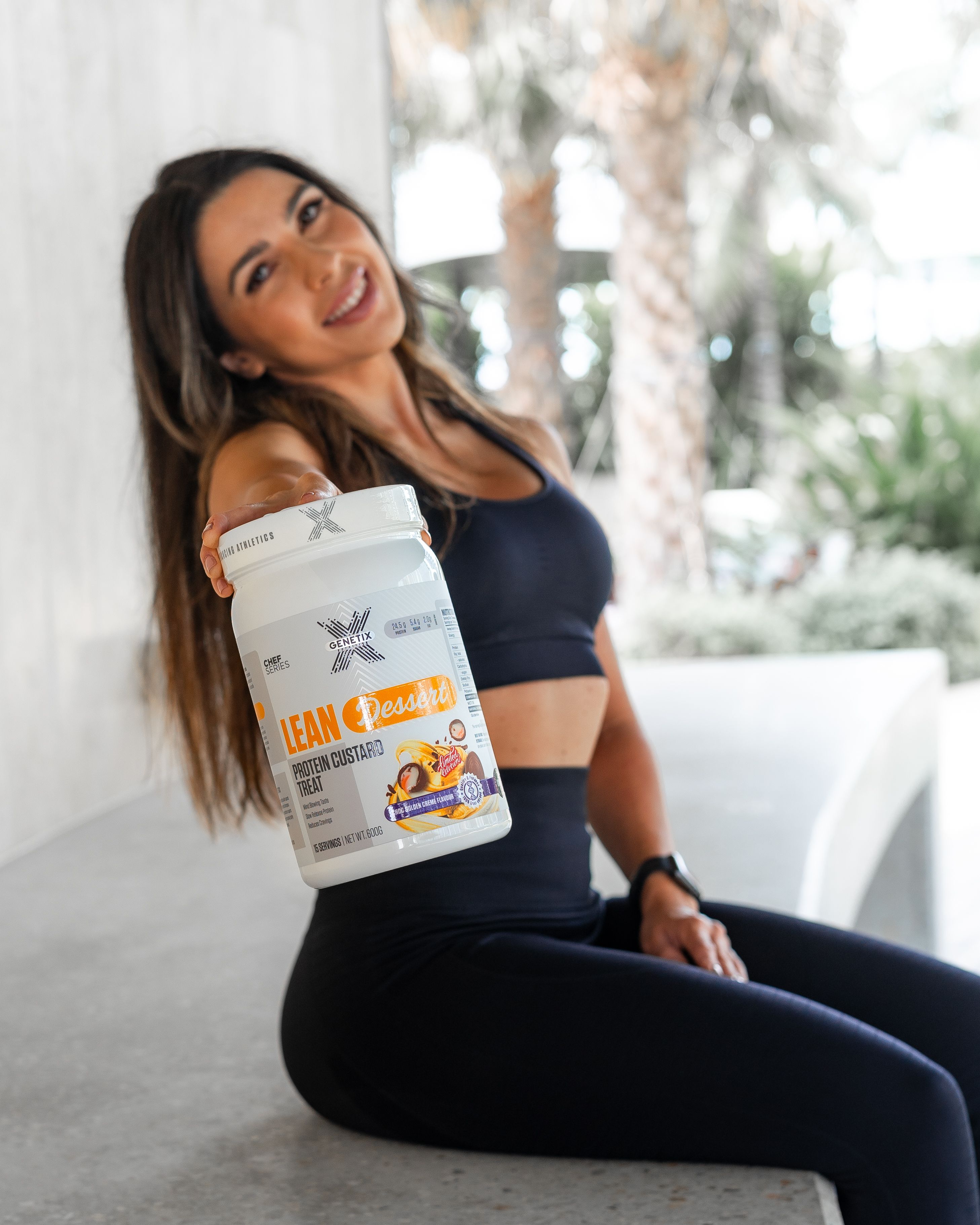 Step 1
Preheat your oven to 160 degrees celsius
Step 2
In a large bowl, mix the dry ingredients for the bun
Step 3
Add in the wet ingredients for the bun to mix and create the dough
Step 4
On your baking tray, place even portions of the mixture (12 is recommended)
Step 5
Bake for approximately 25 minutes. Check at the 20 minute mark to see if they are golden.
Step 6
Leave to cool for 10 minutes
Step 6
For the crosses: Mix together the honey and cashew butter for the crosses in a small bowl
Step 7
Create the crosses on your hot cross buns
Step 8
For the Spread: Mix your Lean Dessert with 100ml of water to make a smooth paste
Step 9
Spread desired amount on to your hot cross buns and enjoy!