After my inservice presentation today, I thought it would only be right to make myself feel better with some vegan protein pancakes. This Salted Caramel Apple Protein Pancakes is made with bRaw Ultimate Plant Protein.
Ultimate Plant Protein is crafted from high quality, certified organic plant proteins with a blend of ancient grains and superfoods to nourish your body. Dairy and gluten free, vegan-friendly, plus fortified with digestive enzymes and amino acids, Ultimate Plant Protein provides a complete healthy nutritional solution.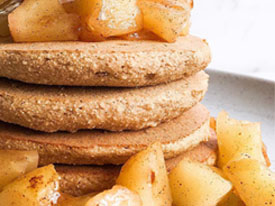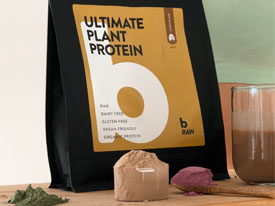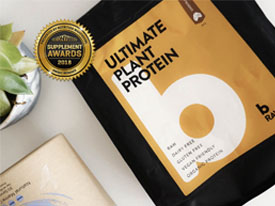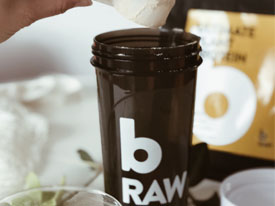 Step 1
Blend all ingredients (except apple sauce, vanilla extract and almond milk) together in a high-powdered blender until a fine powder/flour consistency forms.
Step 2
Add the remaining ingredients and blend until smooth (batter will be very thick - add more almond milk if you like thinner pancakes).
Step 3
Cook pancakes on medium low heat on a non-stick pan with the lid on. Flip after 2-4 minutes.
Step 4
Top with stewed caramel apples and enjoy it.
Stewed Caramel Apple Recipe
Step 1
Cooked diced apple in water until soft.
Step 2
Add butter, sweetener, cinnamon and pinch of salt (add more water if necessary).
Step 3
Mix cornflour to water and add cornflour water to apples.
Step 4
Cook until thickened and caramelised.