I'm back at uni from 9-4 for the next week but that doesn't stop me from making over 100 of these protein snickers bars (priorities right)!
Snickers Bar is made with bRaw Ultimate Plant Protein.
Ultimate Plant Protein is crafted with certified organic plant proteins, a blend of ancient grains, superfoods and fortified with digestive enzymes and amino acids to nourish the body. Ultimate Plant Protein provides a complete healthy nutritional solution. It's dairy and gluten-free, as well as vegan-friendly.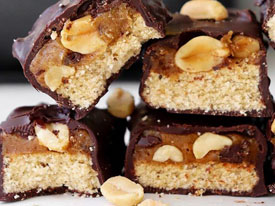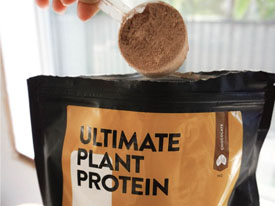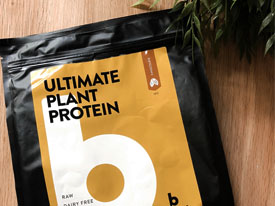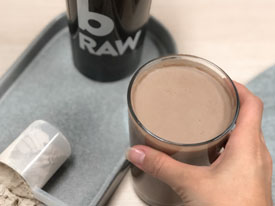 Step 1
Preheat oven to 180C.
Step 2
Combine all base ingredients in until a crumbly dough forms.
Step 3
Press dough firmly into a lined tin using the back of a measuring cup (If it's not firm, it could crumble apart once baked).
Step 4
Bake for 15-18min or until dark golden brown. Allow to cool completely in pan (base will harden once cooled).
Step 5
Caramel: drain liquid from dates and blend with all caramel layer ingredients (except protein) until smooth - may take a while and requires patience.
Step 6
Pour caramel into a bowl and add protein. Whisk until smooth (caramel will thicken but should still be spreadable and hold onto the spoon if held upside down).
Step 7
Spread caramel over the base and gently press peanuts on top. Refrigerate for 2-3hrs.
Step 8
Slice bars and place in the freezer whilst making the chocolate layer.
Step 9
Chocolate coat: microwave chocolate layer ingredients for 2 min. Mix until smooth.
Step 10
Dip bars into chocolate. Freeze for 15 min or until chocolate hardens. Enjoy!
Step 11
Store in an airtight container at room temperature - caramel hardens in the fridge).